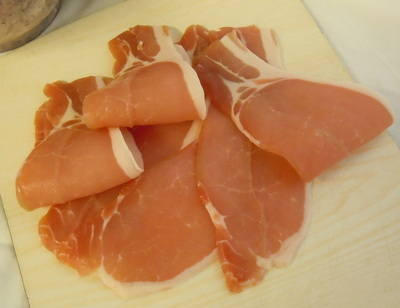 Sauls award-winning home cured artisan bacon
Award winning free range Blythburgh bacon dry cured with our own cure.
This is bacon as bacon should be! Delicious, succulent bacon made from award winning free range Blythburgh pork cured for a minimum of ten days in our own blend dry cure. The real proof of our bacon's superiority comes when you cook it - there's none of the water and nasty white stuff that gets pumped into some bacon. Just what you need for the ultimate bacon sarnie! Pack size min 320g, 10 slices of bacon.

Winner of Best Artisan Product of the Year in the 2012 Northamptonshire Food and Drink Awards.